Buckeye Health Plan has been investing in our community since 2004. We are dedicated to working side-by-side with our community partners to improve the health of of our community, one person at a time.
In 2017, Buckeye hosted its signature holiday event, called "Operation Feed the Hungry," in 12 Ohio cities. In partnership with 126 community-based agencies, Buckeye distributed 3,000 hams and 1,500 turkeys to 4,500 underserved families to 126 community-based agencies. Since 2010, Buckeye has donated 282,872 lbs of hams and turkeys to 27,274 families.
Media Coverage for Operation Feed the Hungry
Pediatric patients at 13 health clinics across Ohio will get a free book through Buckeye's partnership with "Reach Out and Read". The program supports an early foundation in literacy and will distribute nearly 4,000 books this year. More than 1 in 3 American children, and half of all children living in poverty, start kindergarten without the skills they need to succeed in school.
Media Coverage for Reach Out and Read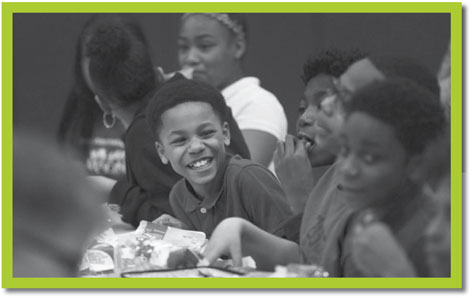 As bullying and teen suicide rates continue to climb among Ohio school children, Buckeye has reached out to more than 2,000 students at 11 schools across Ohio to combat bullying and end social isolation. Buckeye partners with "No One Eats Alone," a national anti-bullying program from Beyond Differences, to bring relationship building skills, curriculum, assembly and lunch time events aimed at helping students make friends at school. Through the help of media impressions this important message reached another 3,166,272 Ohioans in 2017 and 2018.
Media Coverage for No One Eats Alone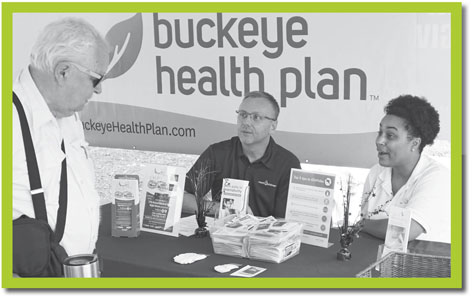 What's more fun than the Ohio State Fair? How about the Buckeye Health Plan Community Partners Tent where 140 nonprofit organizations provide free health and wellness resources, and service information, to improve the health of Ohioans. Buckeye's Community Partners reached 2,704,550 fair-goers from 2015-2017.
Media Coverage for the Ohio State Fair
Buckeye Health Plan parterned with the National Urban League at its annual conference from August 1 - 4, 2018 at the Greater Columbus Convention Center. Conference goers and visitors enjoyed great entertainment, listened to impactful keynote speakers and had the opportunity to participate in the Urban League Career Fair as one of the many activites offered throughout the Expo Hall.
As the sponsor of the conference "Health and Wellness Zone," Buckeye and Envolve Vision played central roles in the services and activities that were provided over the 3 day conference. These activities were designed to promote healthy eating habits, exercise and wellness screenings and health checks. Buckeye also held a Farmer's Market that handed out fresh fruits and vegetables to more than 5,000 conference attendees. In all, Buckeye saw 45 visitors at its Career Fair booth, provided over 500 vision screenings and spoke with more than 3,600 attendees that stopped by the Buckeye health and wellness booth.