Access to healthy, affordable produce can be a challenge for many Ohioans. Buckeye is partnering with Produce Perks, a healthy food incentive program, and local farmers across the State to host Buckeye Fresh! farmers' market days.
Buckeye members get free produce at the market
Buckeye members attending the market on Buckeye Fresh! Days get a $10 voucher to purchase fresh fruits and vegetables, and children of members will receive a free $1 Buckeye Buck to purchase a healthy snack, too. Stop by the Buckeye tent and show your Buckeye membership card or I.D. to get your vouchers and other resources.
2023 Buckeye Fresh! Markets announced
| Market | Date | Time |
| --- | --- | --- |
| Haymaker Farmers Market | 7/15 | 9 a.m. to 1 p.m. |
| Kamm's Corner Farmers Market | 7/16 | 10 a.m. to 1 p.m. |
| Toledo Farmers' Market | 7/22 | 8 a.m. to 2 p.m. |
| Haymaker Farmers Market | 8/5 | 9 a.m. to 1 p.m. |
| Kamm's Corner Farmers Market | 8/6 | 10 a.m. to 1 p.m. |
| Athens Farmers' Market | 8/26 | 9 a.m. to noon |
| Toledo Farmers' Market | 9/9 | 8 a.m. to 2 p.m. |
| Buckeye Fresh! Clintonville | 9/16 | 9 a.m. to noon |
Eating the right amount of fruits and vegetables can help you get healthy, stay healthy and live longer. Here are some easy tips to help you add fruits and vegetables to your daily diet:
Switch out high salt and sugary snacks for a serving of fruit or vegetables
Buy fresh fruits and vegetables in-season when they're cheaper
Look for lower priced "ugly" fruits and vegetables that are imperfect in appearance, but still nutritious
Remember that canned fruit and vegetables are nutritious, too. Buy canned vegetables in water with low salt and canned fruits in water, not syrup
Get low or no-sugar fruit cups for an easy way to get kids to eat fruit all year
Try a frozen vegetable mix to add variety
Pair fruit and vegetables with other favorite food items, like bananas with peanut butter, apples with cheese or blueberries with oatmeal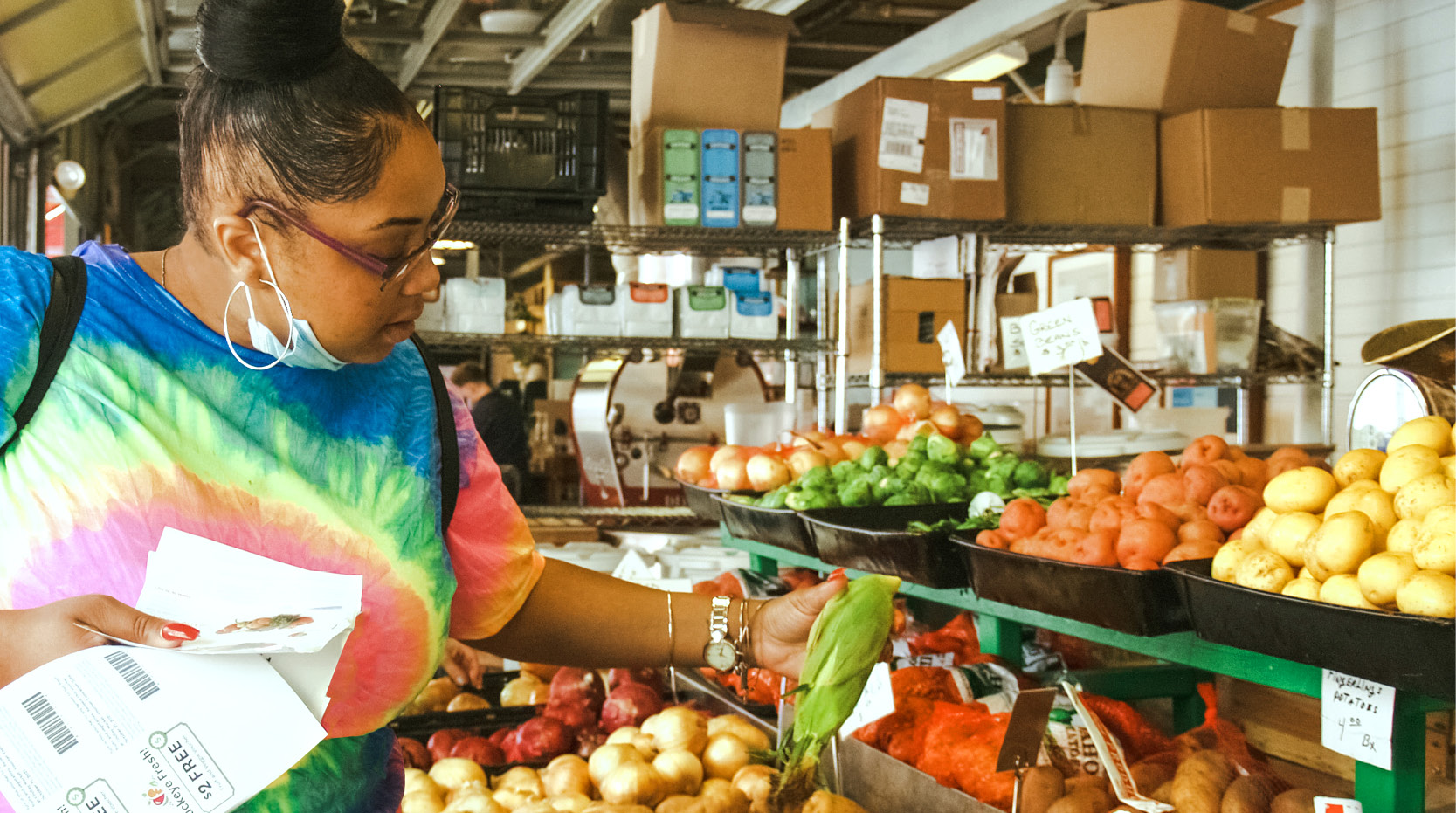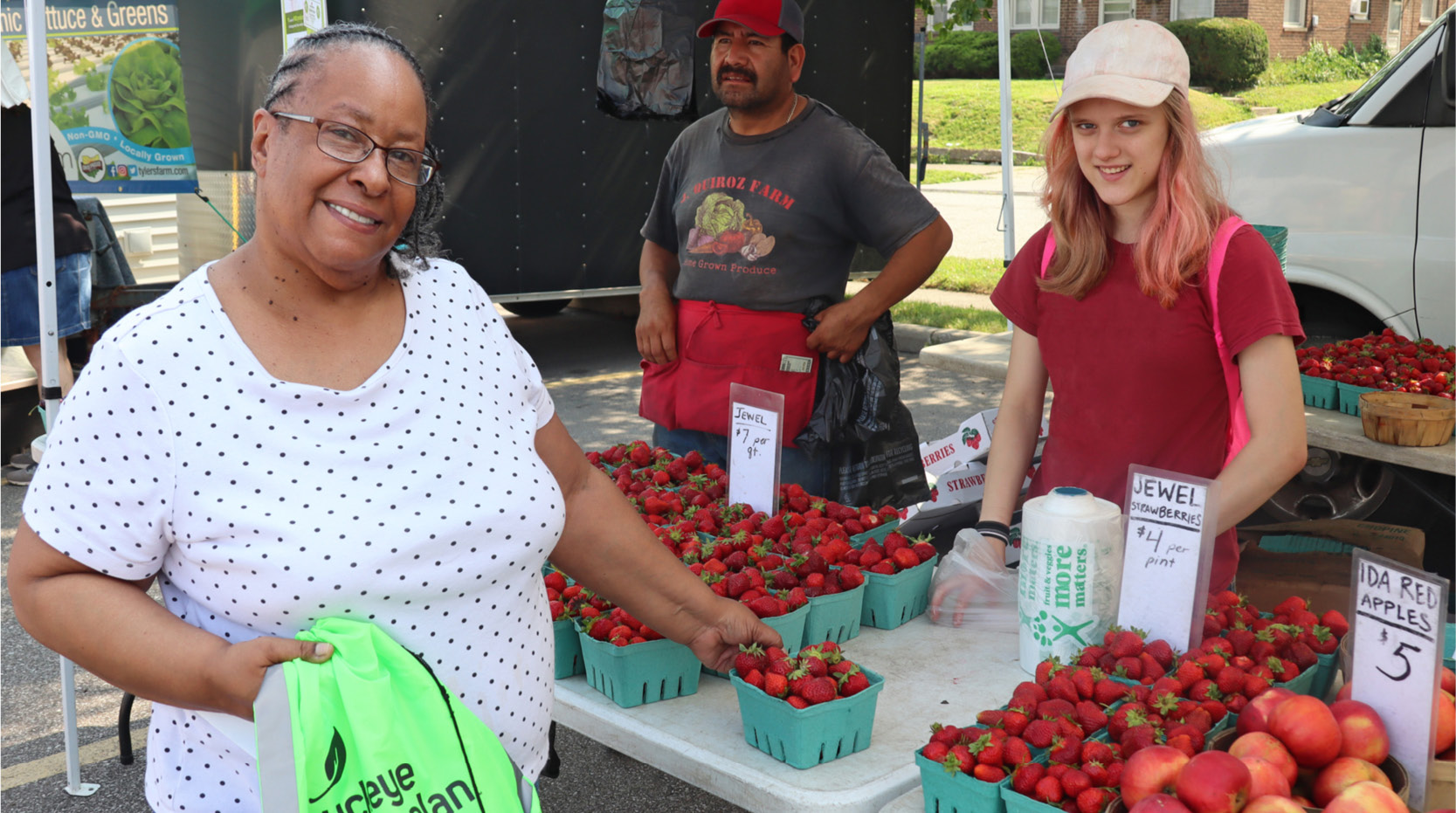 An apple a day may not be enough to keep the doctor away. A global study found that not eating enough healthy foods led to more deaths around the world than any other risk factor, including smoking and high blood pressure.2 The study also linked one in five deaths to poor diets — those short in fruits, vegetables, seeds and nuts and heavy in salt — contributing to heart disease, cancer and diabetes.
This global impact hits close to home. 10.6 percent of Ohio adults eat the recommended amount of fruit and 6.9 percent eat the recommended amount of vegetables.3 Plus, obesity continues to be on the rise, with Ohio ranking 11th nationwide for highest adult obesity and 16th for highest obesity for youth ages 10 to 17.
Including more fruits and vegetables in your meals every day can make a big difference in your life now and for years to come. Buckeye members can contact Buckeye Member Services for help finding local resources for healthy food: 866-549-8289.4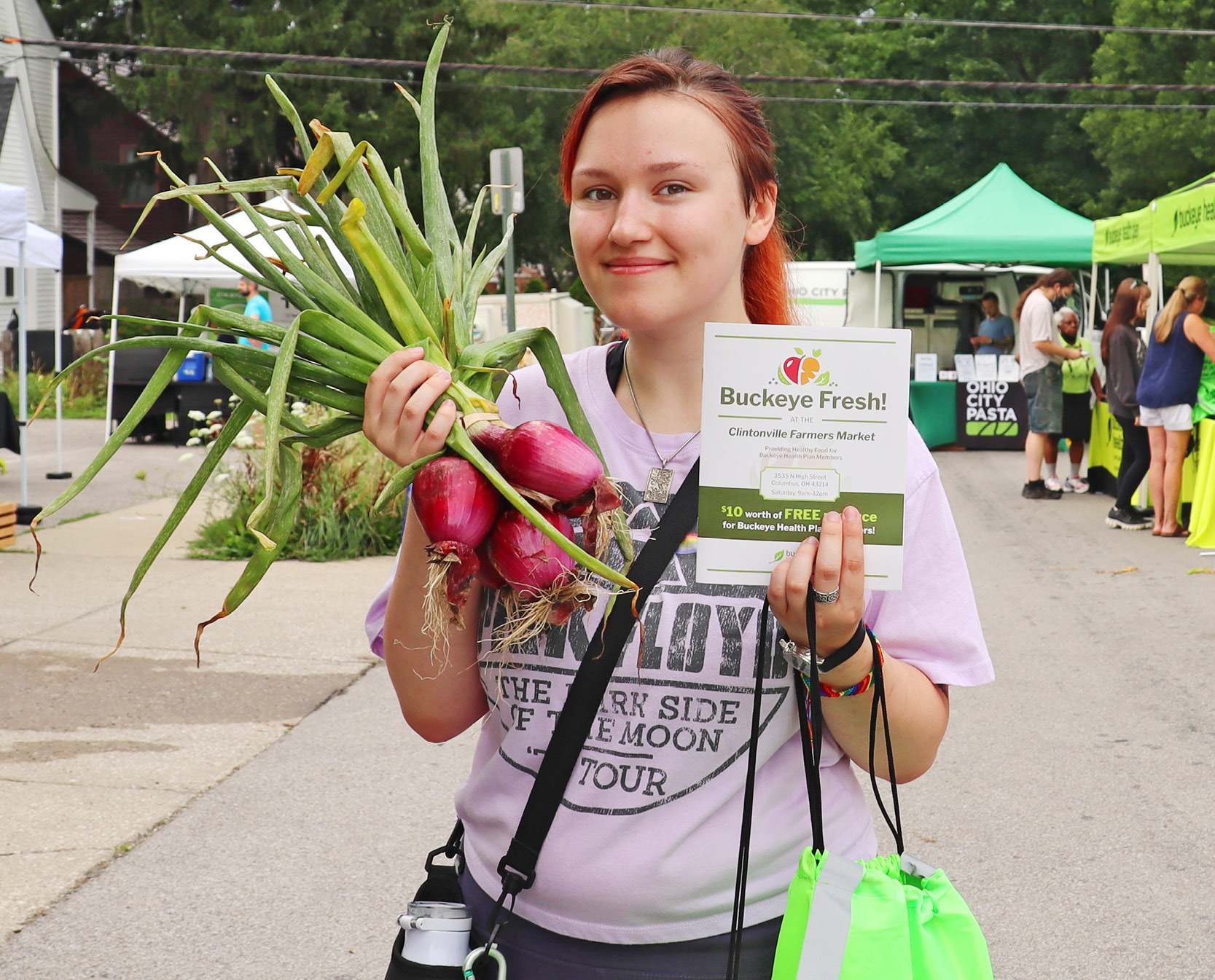 These recipes are from The Ohio State University Extension SNAP-Ed program, a Buckeye Fresh! partner. Find nutrition information and more tasty recipes and videos at CelebrateYourPlate.org.