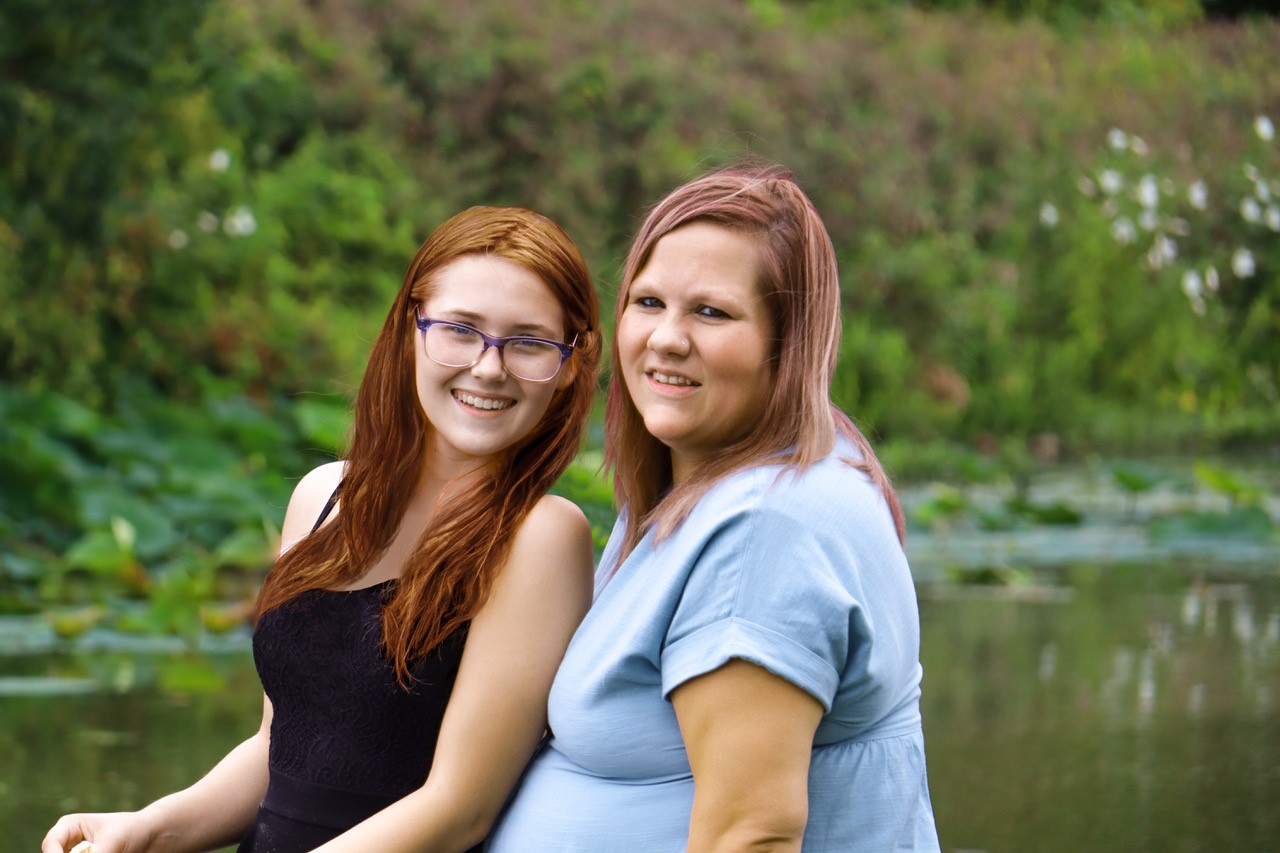 The Ohio Department of Medicaid (ODM) launched OhioRISE on July 1, 2022, as the first of three phases of the Next Generation of Ohio Medicaid.
OhioRISE aims to shift the system of care and keep more kids and families together by creating new access to in-home and community-based services for children with the most complex behavioral health challenges. The program's child and family-centric delivery system recognizes the need to specialize services and support for this unique group of children and families. Aetna Better Health of Ohio (the OhioRISE plan) is partnering with ODM, sister state agencies, providers, families, and other stakeholders to develop and implement new and enhanced services.
Caleb's Story
Buckeye member, Caleb, is a nine-year-old with diagnoses of autism, attention deficit hyperactivity disorder and severe developmental disorder.  He was identified for OhioRISE following an inpatient admission in July.  Buckeye's Care Guide + (CG+) quickly connected with Aetna's care team and Jefferson Educational Center to assist with enrollment and transition planning. Buckeye's CG+ worked with Caleb's mom, Megan, to be connected to the OhioRISE team.  A CANS assessment was completed in early August, at that point mom verbalized the desire for Caleb to be placed out of the home in a psychiatric residential treatment facility (PRTF).  The wraparound team coordinated several care teams and worked to get medications adjusted for Caleb and began the PRTF application process.  Within three weeks of completing the CANS, Caleb's aggressive behaviors decreased and mom felt she could safely manage his care in the home, leading her to withdraw the PRTF application.
Partner Testimonial
"Thank you for being so helpful by providing me updated contact information for many of the youth I am assigned to. I appreciate the other team member who has been helping you help me as well. You guys have made my process smooth by responding to every email with great attitudes. Thank you Thank you <3"-- Care Coordinator
Announcing the launch of OhioRISE (Resilience through Integrated Systems and Excellence), Ohio's first-ever highly specialized program to help children and youth who have complex behavioral health and multisystem needs who are served by Medicaid. With leadership from the Governor's Children's Initiative and the entire Family and Children First Cabinet Council, the OhioRISE program takes a huge step forward in achieving the governor's vision of ensuring every child has the chance at a bright future.
Since taking office, Governor DeWine has prioritized his administration's efforts to better serve the needs of Ohio's youth with complex behavioral health and multisystem needs. These efforts have helped ODM, in close collaboration with each of you, to develop OhioRISE's services and key program components. Through our work—together—we have developed a program that:
Puts young people and their caregivers in the driver's seat, honoring family voice and choice through the services and systems being introduced through OhioRISE.
Provides new and improved behavioral health services and supports to give more children and youth the opportunities they deserve to grow into healthy adults at home, in school, and in their communities.
Uses evidence-based care coordination approaches that help children, youth and families navigate across multiple systems using care coordination.
Helps to prevent custody relinquishment by better serving youth and families who need additional services because of their complex needs.
ODM's primary objectives for launching OhioRISE are:
For children and youth to get the services they need.
Today, around 5,500 of Ohio's youth and children with complex behavioral health challenges, also known as our "Day 1 enrollees," are being proactively enrolled into the OhioRISE program so we can begin assessing and meeting their needs. Over the last few months, ODM worked to identify eligible Medicaid children and youth with the most immediate needs. Children in custody receiving residential treatment, children living in out-of-state residential treatment facilities, and those who have recently been hospitalized for behavioral health conditions have been identified as those who will greatly benefit from increased care coordination through enrollment into the program. We are committed to making sure that children and youth who have the least number of services in place are connected to care coordination as soon as possible.
Care coordination is being delivered to OhioRISE-enrolled children and youth by Aetna, the OhioRISE plan, and in their local communities by new centralized hubs called OhioRISE care management entities (CMEs). Care coordinators working at Aetna and the CMEs have been working since February to prepare for the launch, and many of them have already started assessing and providing early care coordination services to the first OhioRISE enrollees. Click here for guidance on who to contact for initiating a referral to the OhioRISE program.
For providers to get appropriately reimbursed for OhioRISE services rendered.
We are thrilled that providers who are contracted with ODM and Aetna are able to deliver OhioRISE's new and enhanced services to enrollees starting today, and we continue to encourage additional providers to consider offering care to OhioRISE enrollees by enrolling as a Medicaid provider with appropriate specialties and contracting with Aetna. Until Ohio Medicaid's Next Generation Program is fully implemented later this year, OhioRISE providers must submit claims and prior authorizations directly to Aetna. ODM's OhioRISE Provider Enrollment and Billing Guidance provides service-level information about billing Aetna for the new and enhanced services as well as guidance about submitting claims to Aetna for existing services. Aetna's provider training and ODM's Module 3 training are additional resources available to help providers obtain appropriate reimbursement for behavioral health services rendered to OhioRISE enrollees.
As a state, we continue expanding local systems of community-based care across Ohio
The collective work of ODM and our partners is already improving the lives of Ohio's children, youth and their families who are being served by the OhioRISE program and our Next Generation of Managed Care. However, our collaboration and hard work to reach our OhioRISE vision for children and youth does not stop here—OhioRISE is a long-term commitment to building capacity for community-based care that will  keep children and youth close to their homes and families. In the coming months and years, we will continue to develop OhioRISE services, care coordination, and the system of care in local communities across our state. In 2023, OhioRISE will implement the new psychiatric residential treatment facility (PRTF) benefit, and by the end of July 2023, OhioRISE is expected to serve 50,000 - 60,000 children and youth. One year from today, the systems we know will be vastly different and will continue to grow.
OhioRISE Launch Resources
Ultimately, we want to make today's launch and the continued implementation of the OhioRISE program as smooth as possible for our members and providers. To facilitate this, ODM has an OhioRISE team of experts working hard to address the public's questions. Representatives on ODM's, Aetna's, and the Ohio Medicaid's managed care organizations' help desk hotlines are prepared to assist callers with all OhioRISE-related questions. Click here for member and provider help desk information, and please direct questions you may receive from young people, caregivers, and providers to the appropriate help desks.
The Ohio Launch Anouncement: Overview and Six Ways To Help Ohio Families and a number of other available resources are available. Additional background information about the OhioRISE program can be found on the OhioRISE webpage. The OhioRISE Launch Information page of the OhioRISE webpage will provide regular updates regarding the OhioRISE launch and implementation.
ODM will have an OhioRISE team of experts working hard to address your questions today and beyond. If you have any questions, please reach out to OhioRISE@medicaid.ohio.gov or attend OhioRISE implementation open office hours, available every Tuesday from 2-3 p.m. starting July 5 to August 30. Click here to join the office hours.
As a part Ohio Department of Medicaid's (ODM) effort to launch the next generation of Medicaid, ODM will implement OhioRISE (Resilience through Integrated Systems and Excellence), a specialized managed care program for youth with complex behavioral health and multi-system needs.  Consistent with System of Care core principles, OhioRISE intends to provide individualized services informed by youth and family's voice and choice.
Buckeye, in collaboration with the OhioRISE care team, will be providing physical health care services, including vision, dental and transportation, and will take an active role in the child and family centered care plan and child and family team as needed.
Children enrolled in OhioRISE will be eligible for new Behavioral Health Services including:
OhioRISE Eligibility Requirements

Members that may benefit from OhioRISE enrollment may be identified through various means, including, but not limited to, health risk assessment information, provider referrals, member/ family referrals or following an emergency room/ inpatient hospitalization event due to a behavioral health diagnosis.  Upon identification, Buckeye's Care Coordination (CC) team ensures the member and/ or family is connected with a local certified Child and Adolescent Needs and Strengths (CANS) assessor to complete the assessment and determine program eligibility.  The provider submits the CANS assessment into ODM's CANS IT system and determination is made through the OhioRISE Decision Support Model.  In partnership with ODM, Buckeye's CC team monitors and accesses CANS IT system to determine RISE enrollment status.